About Us
It's not our style to tell you what to do.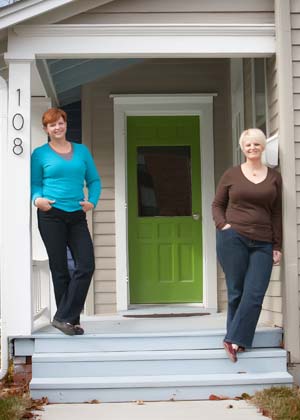 Instead, we work to extract your ideas and translate them into workable, buildable solutions. We are your guides through the design process, and guardians of your budget and resources. You can count on us to design spaces that work well for you.
BNB Design, LLC is a relationship-driven firm. What that means to us is that a client's goals are absolutely paramount. Our first job is to listen, then get to know your vision and needs through programming, touring, small talk, exploration… whatever it takes. That learning process never stops and is vital to our ability to meet your distinctive needs.
We are a full-service, AIA-member architectural firm with considerable experience in interior design and furniture specification. Since our inception in 2003, BNB Design has planned and designed more than a million square feet of space.
Because we have been involved in all phases of the design and construction process on a wide variety of building types, we can handle each detail from the first idea to a successful opening. We are fluent in green design, focused on open communication and respectful of the expertise each profession and field trade offers.
The size of our practice ensures our commitment to partner-level involvement in every project. There are no time clocks in our office. Our structure permits us to treat every project—no matter the scope—as if it were our most important. We offer a broad variety of services to meet your architectural and interior design needs, from new construction to solutions of complex building code issues and the renovation of existing structures.
We give you our focused attention, extensive expertise and considerable work ethic. But most of all, we give our clients good design and respect. We check our egos at the door, because we know the success of your project hinges on meeting your specific needs. Our only signature is our commitment to being advocates for our clients, and the long-term relationships that result.
BNB Design, LLC is a certified Women's Business Enterprise (WBE).